Hey! How did those first few days of January go by for you? No doubt you've been on the health kick wagon just like me, armed with good intentions and enough resolutions to go into a battle with? I hope your January journey is going well.
My resolution, like so many others this year is to continue to get into the best shape I have been in for a long time, and that all starts firstly with a positive mindset followed closely by diet and finally exercise.
What better way to start your day than with a healthy breakfast option that's going to set you up for the day and help ensure you continue to make the right choices?
The morning meal in my opinion is the best of the day and detailed below you'll find some exceptional healthy breakfast ideas to spark your cooking creativity, stimulate your tastebuds whilst keeping you encouraged and motivated…but more to the point that your hunger is satiated!
I have a personal few firm favourites at Breakfast and my normal go to is Eggs & Avo of some form. Recently however, I got inspired by Jamie Olivers Popeye Toast and I thought I'd give it a try… what a fantastic way to eat a whole shedload of spinach in a delicious breakfast format.
Spinach is a brilliant ingredient to embrace at Breakfast time, loaded with Vitamin K, it's beneficial for maintaining healthy skin, hair and strong bones, as well as helping with digestion and lowering the risk for heart disease. Hence the title POPEYE TOAST!
Grab the recipe below!
And keep scrolling for a whole weeks worth of healthy breakfast ideas!
Popeye Toast with Eggs, Vine Tomatoes & Feta.
Print Recipe
Popeye Toast wih Eggs, Vine Tomatoes & Feta
Ingredients
160

g

Ripe cherry tomatoes , on the vine

4

Slices

Slices of wholemeal bread

3

Large free-range eggs

80

g

Baby spinach

2

tbps

Semi skimmed milk

1

tbsp

Cottage cheese

Extra Virgin Olive oil

Hot chilli sauce
Instructions
1) Preheat the grill to high.

2) Lay the tomato vines in a large baking tray, prick each tomato with the tip of a sharp knife and grill for 4 minutes, then add the bread to the tray to toast on both sides.

3) Meanwhile, crack 1 egg into a blender, add the spinach, a good pinch of black pepper and the milk and blitz until smooth.

4) Take the tray from under the grill and divide the green eggy mixture between the four pieces of toast, spreading it right out to the edges.

5) Divide and dot over the cottage cheese, then pop back under the grill for another 4 minutes, or until starting to brown at the edges.

6) Meanwhile, dry fry the remaining eggs in a non-stick frying pan on a medium heat – cook to your liking.

7) Divide up the Popeye bread and serve each portion with an egg and half the grilled tomatoes. I like to finish with just a few drips of good oil, and a drizzle of feta and chilli sauce for a bit of a kick.

A nice addition to this dish is fried portobello mushrooms.
Immune Booster Smoothie
A quick, immune boosting beet smoothie. This healthy, vibrant strawberry smoothie is perfect for breakfast! Called "Pink Sunrise" it will brighten up your morning and get it off to a good start!

Oatmeal Superfood Breakfast Bars
These will become your newest addiction, loaded with healthy ingredients like oats, pumpkin seeds, and blueberries. Gluten Free and Delicious.
Healthy 5 Minute Avocado Toast
Healthy avocado toast is super easy to make and makes the perfect addition to any breakfast or an anytime snack!
Quinoa Fruit Salad
Spice up a plain old fruit cup with a scoop of quinoa. Toss the whole shebang around until the quinoa is evenly distributed. Add a dressing of honey, lime, and basil for a little extra body.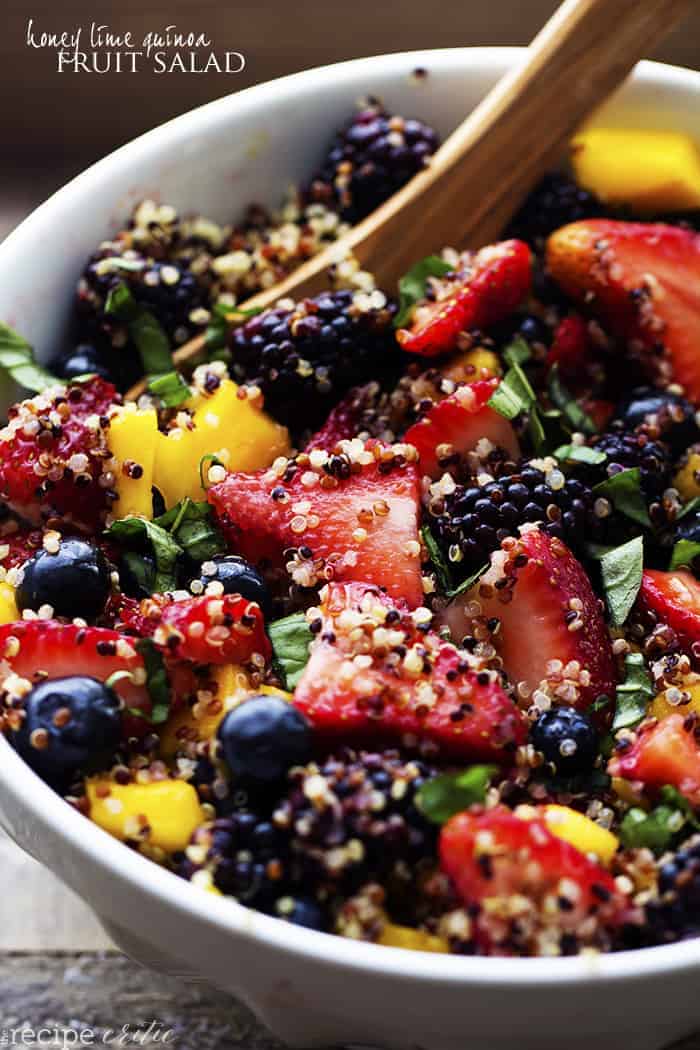 Easy Baked Oatmeal Muffins
Easy baked oatmeal muffins are a delicious meal prep breakfast or snack on the go. They are easily made gluten-free and vegan, are freezer-friendly, and are customized with seven different flavor variations so you'll never get bored!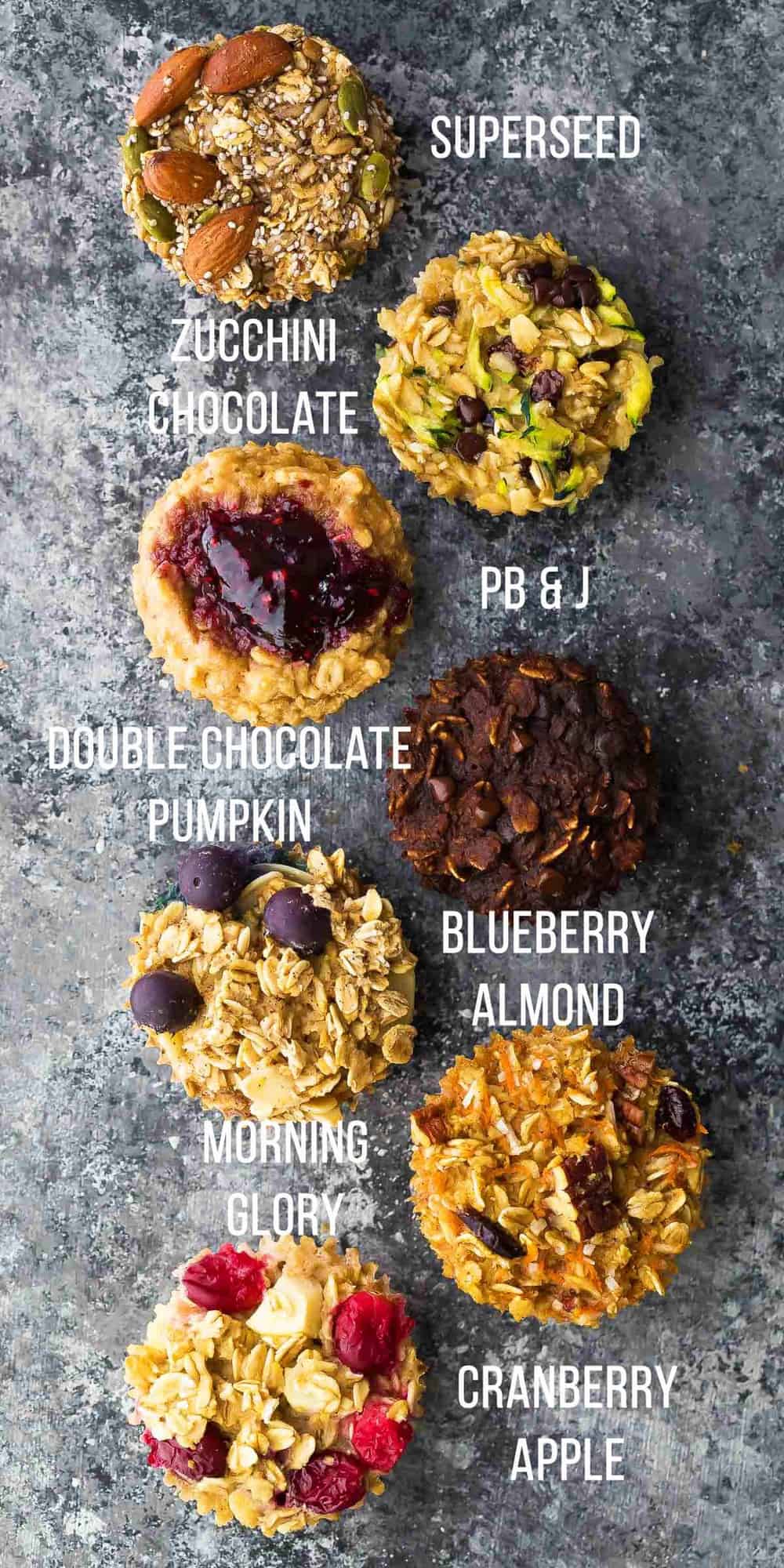 Make Ahead Breakfast Burritos
Spend time prepping these burritos on Sunday and then reheat them during the work week.